THE WHOLE HISTORY OF MY LIFE
marcus pinn
After reading Chris Funderburg's series The Whole History of My Life on this website numerous times, I was inspired to write about the films that I too "really really love." I have a lot of favorite movies. Most of those movies have taught me a lot about cinema. But very few of them have actually touched me on a personal level and made me take a step back and rethink or question things about my life. It's hard to find films that cater to a large, left-handed, architectural-drafting, historically black college-graduating, young black man with diabetes who received a kidney from his uncle. I don't like or relate to most modern films that concern black people. Kidney disease and architecture are seldom explored on the big screen, and there hasn't been an accurate portrayal of a historically black college in over two decades.
But every few years or so I revisit or discover an exceptional film that truly challenges me and forces me to reflect on my own life...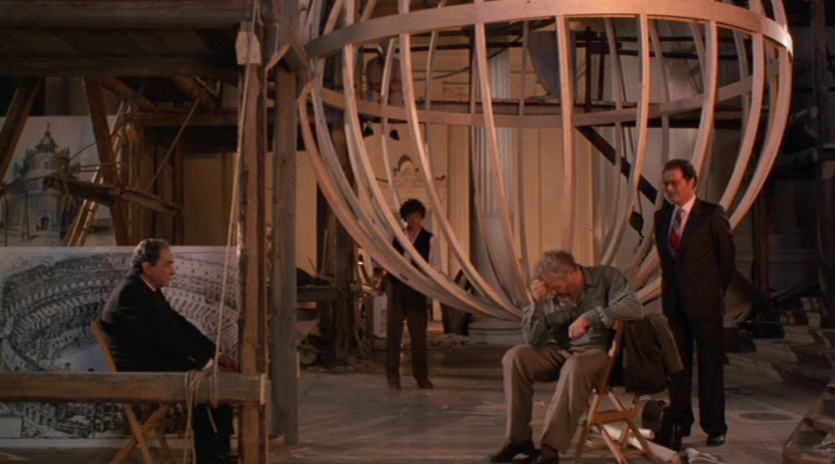 THE BELLY OF AN ARCHITECT
Planners design so-called low-cost housing. Flats meant for young people, for newlyweds setting up house, for workers, for housewives, and maybe even the unemployed. It's all part of the district renewal plan that aims to bring old folks out of isolation by mixing them with the working population. It's a great idea, but what I don't like is, and here's the rub, how can you design low-cost housing projects in total disregard for aesthetics? I can't accept that. I'm sorry. They thought of planting Japanese cherry trees along the lanes, see? In the style of English beach resorts. A truly grand idea, but did they do it? Did they do it?! No! ...Yes, they did. But they didn't follow through! That's the shame of it. It was purely cosmetic. Just to dazzle them. And people fell for it. I followed it all. I saw how far their bright ideas went. What do you notice at first glance? What stands out? The red bricks! What's red bring to mind? Red is the color of blood, of Indians! It's the color of violence! And the scourge of society, as everybody agrees, is violence. So why the red bricks? Red is also the color of wine...For wining and dining. It's all about palm-greasing, dirty politicians and wheeling & dealing. It pains me...If I'd been asked to design that kind of a layout, I'd have planned ground-level homes with spacious lawns. A bit like Frank Lloyd Wright in the style of Japanese houses. Despite their faults those people sure know how to live. Stressing the functional is another. Those guys over emphasize the functional unlike people like Gaudi who had magnificent architectural style. - Remy, Man Bites Dog (1992)
Remy's insane rant about the importance of design in the cult mockumentary Man Bites Dog was the first time I recognized the language of an architect used in a fictional film. The reason those particular words and phrases stood out to me so much the first time I saw the movie is that I was in the midst of working on my thesis. By the time you've reached your thesis year as an architecture under-grad, terms like aesthetic, cosmetic, spacious and isolation are a part of your every day vernacular. Man Bites Dog is hardly about architecture, but that one scene did start my on-going fascination with the link between Architecture and film which eventually led me to the cinema of Peter Greenaway.
The Belly of an Architect may be Greenaway's only film on the subject of architecture, but his work before and after is still rooted in that profession. In The Pillow Book (1994), Greenaway delves in to the world of calligraphy, which used to be an integral part of the architectural drafting process. Even though it's hardly practiced anymore, architects and aspiring students were once required to have excellent calligraphy skills for their drawings. In The Draughtsman's Contract (1982), Greenaway follows an artist who's been commissioned to draw a series of landscapes. As some of us may know, landscaping, although extremely boring, is also one of the many branches that extends from the tree of architecture and design. It goes without saying that Architecture has and always will play an important role in cinema. How could it not? Architecture is rhythm, space, math, environment and so much more. From the landscape shots in Last Year in Marienbad to Christopher Nolan's vision of Gotham City - it will always be a key element.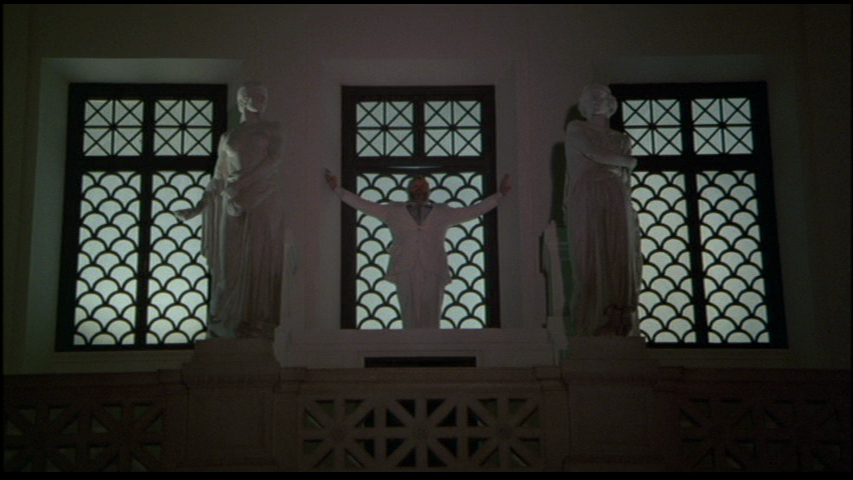 Architecture is the ultimate multimedia and it creates the situation which exists for everyday 9-5 living. You can forget cinema, you can go through life without worrying about a painting, you can even impoverish your life by not listening to music, but you cannot avoid architecture. We need it; it is one of the essential elements. - Peter Greenaway (Architecturta.IT)
Beautiful shots of skyscrapers and landscapes are one thing, but the actual profession and all the stress, drama, arrogance and self doubt that come along with it is still one of the least explored avenues in cinema. There's a few good documentaries on the lives of famous architects (Gaudi, My Architect, Eames) or films on the subject of urban design and city planning (Urbanized, Helvetica, My Brooklyn), but there are very few fictional works or biopics on the lives of architects and even fewer films that have given us a memorable architect character. With so many films on the lives of famous musicians, painters, lawyers, doctors and athletes, why so few on architects? Shit, I've lost count of how many films there are in existence about the lives of Bob Dylan and Muhammad Ali alone. It's 2013 and The Fountainhead, a 65-year-old movie, is still considered "the canon" as far as architecture on film is concerned. I don't mean to totally dismiss such a classic film, Gary Cooper's performance or the book it's based on, but The Fountainhead doesn't exactly paint the most accurate picture of the modern architectural world. Times have changed and technology has advanced. Just about every type of profession, art or craft explored on film has shown change and progression...with the exception of architecture.
Filmmakers have become more and more out of touch. Think about it - when's the last time you've seen an iron lung in the background of a hospital scene in a modern film concerning medicine or one of those big ugly IBM computer monitors being used in a recent film about the advancement of technology? Exactly - you haven't. But whenever we see an architect in a modern movie, there's still a pretty good chance, in the 21st century, that he or she will be hunched over a drafting table, holding a giant ruler, drawing by hand. Unless you're an old architect set in your ways because you're afraid to embrace changes in technology like AutoCAD or Revitt (two standard computer programs used by architects and designers today) No one uses a drafting table anymore. Sure there's always a preliminary hand sketching process when coming up with an early design idea, but everything is done on the computer these days. They even have sketching programs for the computer now.
AutoCAD (automated-computer aided design) wasn't exactly an industry standard in 1987 when Belly of an Architect was made, but Greenaway's film still serves as probably the best representation of modern Architecture on film and the only worthy link between classics like The Fountainhead and more recent stuff like eXistenZ, the Matrix movies and Inception, which all feature characters with the title of "The Architect."* These semi-recent science fiction films didn't so much push Architecture in cinema forward as they kind of just skip over decades of issues that never really got explored on the big screen. It's like we suddenly went from Gary Cooper in the late 1940's as this proud architect who wouldn't sell out to Ellen Page and Leonardo DiCaprio designing urban landscapes at the snap of a finger. No other explored profession in cinema has jumped ahead like that, ignoring so much history in between.
There's been a few attempts at showing the world of architecture on film in the last 10-15 years, but it's either a momentary thing (that one scene of Sean Penn wandering through his office in Tree of Life) or the film is just really really bad (Matt Tauber's The Architect). A recent film that almost worked was 2009's Everyone Else, but at the end of the day that was more about the deterioration of a relationship than it was about architecture (the main character in the film is a young architect working on a house renovation). While modern cinema has given us plenty of architect characters over the years - William Peterson in Fear, Donald Sutherland in Don't Look Now, Charles Grodin in Clifford and Christopher Lloyd in Suburban Commando - but there's never much exploration into their actual work. Everything is so surface; it's like filmmakers think that by just making one of the characters in their movie an architect, it'll instantly give them depth or make them come off slightly more unique. There's something about the term "architect" that just sounds cool to people.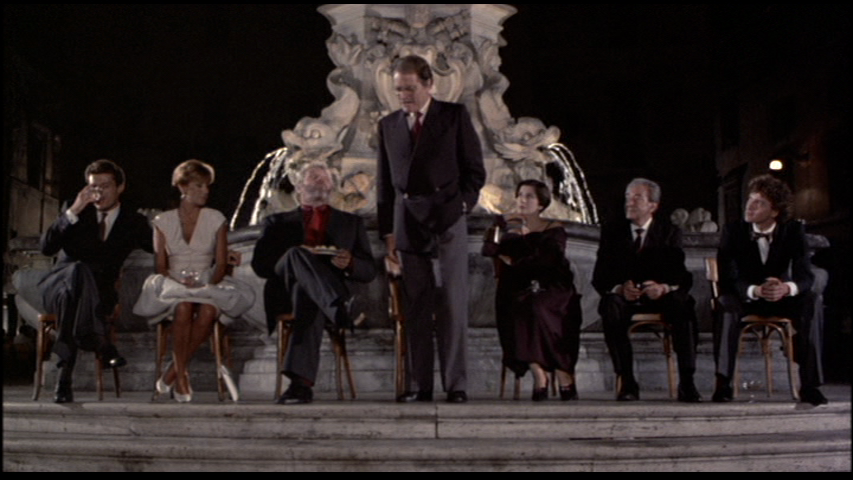 What's even more disheartening about the absence and/or misrepresentation of the architect in modern cinema is that quite a few active filmmakers studied architecture in college before turning to film, most notably John Carluccio (Battle Sounds), Karim Ainouz (I Travel Because I Have To...), Joseph Kosinski (Tron: Legacy) and Apichatpong Weerasethakul (Uncle Boonmee). Yet none of them haven really explored the profession in their films. Not that they're obligated to do so, but architecture is such a vast yet unique subject and who better to explore it than the filmmakers who actually studied it? Architecture on an undergraduate level alone is a five year program. It seems odd that someone would go through such a long, grueling program and then turn to something else or, at the very least, not carry some of what they learned into their new career. Most architectural students who don't go the traditional route by pursuing a license after graduation still stay within the field of design in some capacity, whether it be interior design or landscaping. Going from architecture to filmmaking is quite a change.
But on some level, I can understand not wanting to practice architecture once you've graduated. It drains you so much before you even hit the professional world that you couldn't possibly think of doing that for the rest of your life. I have my own personal ongoing love/hate relationship with architecture mostly due to my experience in college. What's funny is that most people who get to know me over time are shocked to learn that I didn't study film.
By the beginning of my sophomore year at Hampton University, it was pretty well known that I was "Mr. Movie Guy" by just about all the faculty, staff and fellow students within the school of architecture. Towards the end of my thesis year, I was asked to help curate an architecture-themed movie series for my department, but by that point in my life the only thing I wanted was my diploma so I could graduate on time and get the hell out of Hampton, Virginia. So I rudely declined the offer to curate the film series, which is something I still regret to this day. What can I say? I was a tired and bitter young guy at the time thanks to the countless (and pointless) all-nighters I worked through in college in order to complete an unrealistic amount of work. Seriously, it's a common thing among architecture students to see who can stay awake the longest in order to complete a bunch of pointless models and drawings just so they can be presented in front of a group of professors whose sole purpose is to tear apart your work and self esteem at the same time. By my fifth year/thesis year, I hated my major and strongly disliked more than half of my professors. Why would I spend what little personal/non-architectural-related time I had on a bunch of teachers and faculty I couldn't stand by curating some film series?
Architecture is a major that can kind of trap you. By the time you realize that it may not be the right fit for you, a lot of your credits won't transfer over to another department because they don't apply to any other study besides architecture, and you'll end up having to stay in college even longer than expected in order to make up those credits. My parents didn't have that kind of money to keep me in college for an extended period of time. At one point, my mom worked two jobs and my dad took a job in Boston (an almost four hour round trip commute from their home in Amherst, Mass) in order to make enough money to pay my tuition. Staying in college for six or seven years wasn't an option.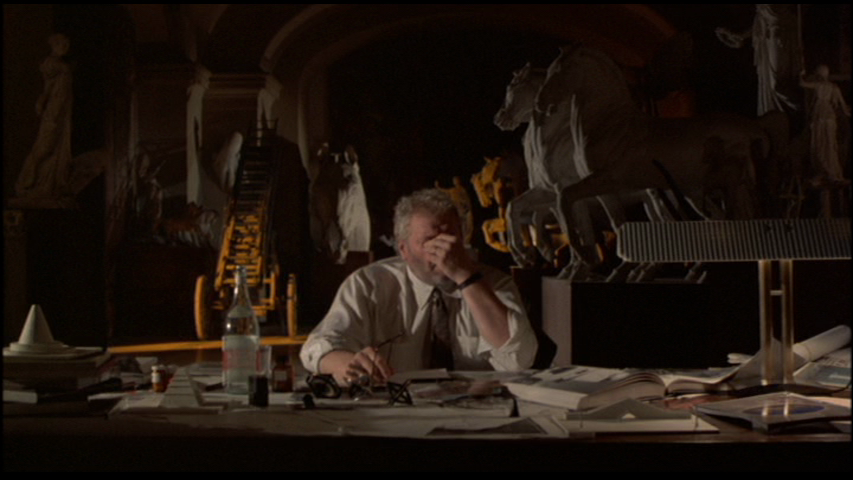 Studying architecture in college is very cultish and separative. From your freshman year on, you're encouraged by faculty and staff within the department to not participate in fraternities and sororities or other school-related activities. You're given an insane amount of work to do, which leaves you very little time to focus on the non-architecture related classes that you still need to pass in order to graduate, with a minimum grade of a C, whether it applies to your major or not. I'm not even going to get into how most of the people you're taught by are bitter, cynical, unpleasant people (like a lot of the characters in Belly of an Architect) who didn't "make it" in the world of architecture so they feel the need to become teachers and put their negative baggage on fresh young minds in an effort to breed more bitter, cynical, unpleasant people.**
I had my own faults while I was in school. I'm not an innocent victim here. There were plenty of times where I dicked around in class or could have tried harder. But college wasn't all bad. I got to study in Rome, I made lasting friendships, and my thesis, on relationship between hip-hop and architecture, went over quite well. And having a degree in architecture isn't the worst thing in the world. It makes me feel unique on occasion. Think about it - how many people do you know in your personal life or among your immediate friends that have a degree in architecture versus the amount of people you know that have a business degree?*** At the end of the day, architecture on an undergraduate level is about weeding out students to see whose really cut out for a world of being underpaid and getting thrown under the bus on a regular basis. Let's also not forget the lack of artistic freedom due to politics, laws and building codes. I think that's part of the reason why I still stick it out today. There's this little bit of self fulfillment inside of me because I survived such a grueling undergrad major and lived to tell the tale.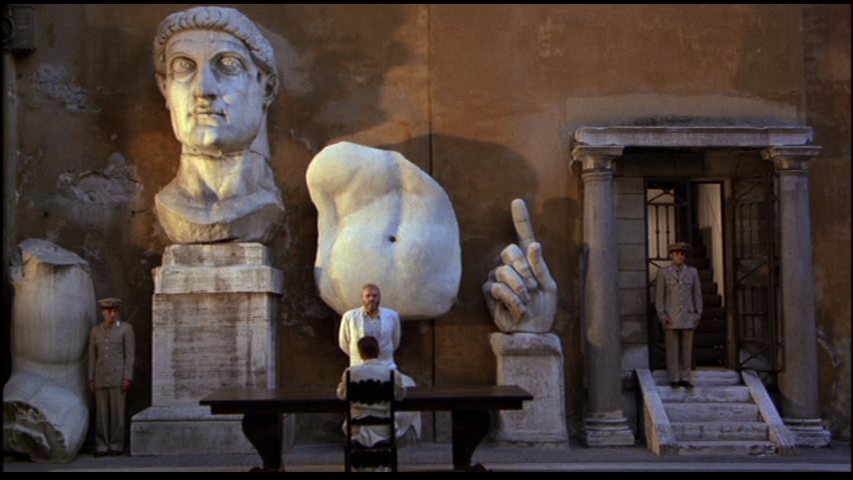 * I know Jennifer Jason Leigh's character in eXistenZ isn't called The Architect, but she uses the term "architecture" more than once in the film and she pretty much serves the same purpose as the architect characters in Inception and the Matrix sequels.
** Not to say all my professors in college were cynical, bitter, unpleasant people. Just some of them.
*** No offense to people with business degrees. You probably make more money than me.
<<Previous Page 1 2 Next Page>>
home about contact us featured writings years in review film productions
All rights reserved The Pink Smoke © 2013