TORONTO INTERNATIONAL FILM FESTIVAL 2009 PREVIEW: PART I
christopher funderburg & john cribbs
john:
Well Funderburg, the leaves are beginning to turn, pre-season games are whetting our appetitite for some gridiron action, and the Toronto International Film Festival has announced its complete line-up. I'm beyond excited - this is the first year we'll be attended the full festival (as opposed to just the second half) and there's all kinds of weird and interesting stuff to look forward to. While I'm still not convinced that 2009 will be anywhere near the runaway successful film year than 2008 was, I'm still more than willing to give it the benefit of the doubt.
I have to admit, the biggest thrill for me is the inclusion of Joe Dante's The Hole. I was mulling for a while over whether this one would be yet another quick, off-the-radar effort like The Warlord: Battle for the Galaxy and his "Masters of Horror" episodes, or would turn out to be his first actual movie since 2003's Looney Tunes: Back in Action. The first thing I heard about was the 3-D, which on one hand got me worried that this is going to be another R.L. Stine's Haunted Lighthouse affair and yet in a year of genuinely fun 3-D events (My Blood Valentine 3-D, Coraline, The Final Destination) made me excited to see how innovative Dante could be in full William Castle-mode. I'm sure the industry screening at TIFF won't include the 3-D feature, so I'm back to wondering where this one will fall in the director's filmography: it seems aimed primarily at kids, but then again so did the excellent and subversive Small Soldiers. His work on the "Masters of Horror" series seems to have gotten him back into the genre (the poster for Hole looks like Primer-meets-Hostel) and this new one reunites Dante with 'Burbs star Bruce Dern, playing a character named Creepy Carl - that's enough for me to hang up any concerns for now and just look forward to what Joe's got in store for us. He's also attending the festival, introducing the W.C. Fields field It's a Gift. While I'm not a big Fields fan myself I'd definitely like to try to get into that screening, if for no other reason to make it up to myself for missing the recent west coast presentation of the complete seven-hour The Movie Orgy hosted by the man himself.
But the film I'm most determined not to miss is Werner Herzog's My Son My Son What Have Ye Done? Not only does it have a brilliant and ballsy title, it's based on the crazy true story about a San Diego man who played the lead role in a production of Euripides' Orestes, then ended up stabbing his mother to death with an antique sword! The film is produced by David Lynch - Lynch and Herzog! Whether that's a winning combination or not, it's definitely a weird one! Oh you've got Willem Dafoe*, Lars von Trier? Well this film has Dafoe, Chloe Sevigny, Udo Kier and stars the great Michael Shannon. If Herzog detractors think he's not operating at the level he used to, think of what Shannon's presence did for late-career slump veterans Sidney Lumet and William Friedkin! Seriously, this film sounds like four or five films I'd love to see put together. It may lose its mystique once I actually see it, but until then it's all the good kind of variegated and perplexing.
I'm expecting the bad kind of variegated and perplexing from Herzog's other festival entry, his remake/reimagining/Hollywood Herzogizing of Abel Ferrara's Bad Lieutenant. Besides the vexing ignorance with which he took on the project (he never heard of Ferrara? Come on Herzog, he's a good little cinema soldier!), it's hard to say what Herzog found appealing about the story of a drug-addled, religious-nut cop. Maybe it was the relocation of the story to the moral melting pot of New Orleans, but then why is it even a remake? Why not make your own drug-addled, religious-nut cop movie? Some folks have found stuff to love in the preview, but I'm incredibly wary: to me it looks more like nutty Nic Cage territory (The Wicker Man, Knowing) than something Herzog will bring his own voice to. But prove me wrong, maestro!
"But John, aren't you excited to see any non-American movies??" Yes well before we get too far off the subject of matricide: at a festival where the rule of thumb is to ignore the Canadian movies (whose entrance reviews are a little more lax than those of the international entries), I've heard good things about Xavier Dolan's I Killed My Mother. And Mother by Bong Joon-ho is one I'm really looking forward to (Bong-do-no-wrong, in my opinion, although I'm still a little sore that The Host was only excellent and not transcendently brilliant). From Denmark we've got Ole Bornedal, roaring back into relevance with the recent above-average horror flick The Substitute and Just Another Love Story - he's got a new one already: Deliver Us From Evil, apparently his take on Straw Dogs. Old masters Marco Bellocchio and Alain Resnais (reuniting Christmas Tale alumn, France's own Tracy & Hepburn team Amalric & Devos!) have gotten raves for their new ones, and I'm curious to see them even with a tinge of trepidation as to their worth.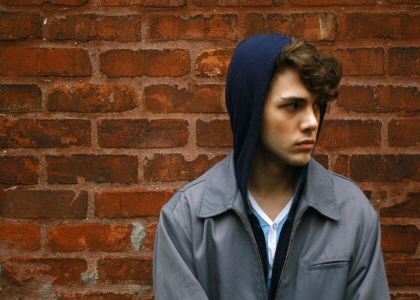 I don't know what I did right to earn two TIFFs in a row featuring new films from Claire Denis and Hirokazu Kore-eda, but I'll take it! Other than being personal triumphs for both, their films from the 2008 festival were two of the best films I saw all year. So if their new ones are lacking, I'll still be grateful to get a look at them (and will certainly cut them some slack at any rate.) If I'm craving more movies geared around the theme of family like the best films I saw in Toronto last year, there's Yorgos Lanthimos' Dogtooth and Mia Hansen-LÝve's Father of My Children. Man there's so much happening this year! Some actors I'm a fan of are jumping behind the camra (Koji Yakusho, Rachel Ward) and I'm already anticipating that the Last Day film this year will be this Darwin romance movie where Jennifer Connelly teaches all of us about the beauty of evolution. Am I even going to bother seeing films I will almost unquestionably despise (new movies from Rebecca Miller and Harmony Korine, a film by Jason Reitman written by the Thumbsucker guy)?
No Miike again this year? That's twice in a row, Toronto! Still, Midnight Madness always lines up some fun-looking flicks. The Russ Meyer-esque Bitch Slap seems promising. We got potentially goofy sequels [REC]2 and Ong Bak: The Beginning. And wtf, Romero's got a new zombie movie out? I haven't heard thing one about it! Outside the Madness there are plenty of potential genre time-wasters: I gotta admit, I'm curious about Valhalla Rising from the Pusher trilogy's Nicolas Winding Refn...could be this year's Beowulf and Grendel! The Finnish team behind Bandidas have made a WWII action flick (Max Manus), the Japanese have an adaptation of Kamui Gaiden, and Johnnie To's in town with an action melodrama he directed (Vengenace) and psychological thriller he produced (Accident).
And we got a Michael Snow! And a Frederick Wiseman! I have no idea how they'll turn out, but in the meantime: sweet!!! (Wiseman's even going to be there!)
Some pre-festival pangs from the Anxiety Department: I'm losing sleep over whether the negative responses to Palme d'or winner The White Ribbon have any validity. It's Haneke's first non-repeat performance since 2005's Cache, which was my favorite film of that year. There's a lot riding on this one, but I guess it's best to just take the plunge and trust my own reactions. It's a new Haneke! Then there's Neil Jordan. His credit is extremely low, and doing a movie with Colin Farrell isn't a step in the right direction. On the other hand it's a fantasy, and Jordan's best films are the ones with more fantastical elements (The Miracle, Interview with the Vampire, The Butcher Boy). And Colin Farrell has been moving in the opposite direction of Jordan, going from terrible to good with recent surprises (The New World, Miami Vice) and decent performances (Cassandra's Dream, In Bruges). So maybe the two can meet somewhere in the upper-middle with Ondine?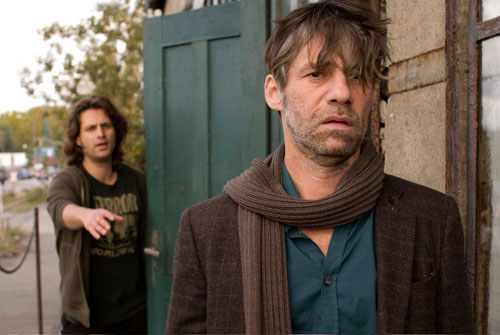 But really that's small fish to the biggest question of this year's festival: is the world ready for a Fatih Akin comedy??
Finally, I'd like to try to get into the screening of Ted Kotcheff's Wake in Fright. Our recent Five from the Fire experiment has awakened in me an appreciation for films that were almost totally annihilated from existence. And I like First Blood, Uncommon Valour and...Weekend at Bernie's.
What do you say Funderburg, what are you anticipating?
Looking forward to: Air Doll, La Danse - The Paris Opera Ballet, Deliver Us From Evil, Dogtooth, Enter the Void, Father of My Children, The Hole, The Informant!, Mother, My Son My Son What Have Ye Done, Puccini Conservato, Vengeance, Vincere, White Material, The White Ribbon.
Looking forward to...with extreme caution: Bright Star, Face, Soul Kitchen, The Time That Remains, Wild Grass.
Curious enough about: Accident, Eyes Wide Open, Fish Tank, Green Porno, Imaginary Lovers, Like You Know It All, The Men Who Stare At Goats, Nymph, Ondine, Police Adjective, The Road, Toad's Oil, To Die Like a Man, A Town Called Panic.
Will have to see for Eva Green: Cracks.
Do I really have to see for Til Schweiger?: Phantom Pain (Phantomschmerz!)
Will see, but not expecting much from: Antichrist, Bad Lieutenant: Port of Call New Orleans, Chloe, George Romero's Survival of the Dead, Life During Wartime, Micmacs, A Prophet, Le Refuge, A Serious Man, Spring Fever, Vision.
* Dafoe's everywhere this year - he's even in a vampire movie with Sam Neill! I gotta see that one, right
continued on PAGE 2 with Funderburg's hopes, fears and dreams for TIFF 2009...
<<Previous Page 1 2 Next Page>>
home about contact us featured writings years in review film productions
All rights reserved The Pink Smoke © 2009