THE TORONTO INTERNATIONAL FILM FESTIVAL 2011 PREVIEW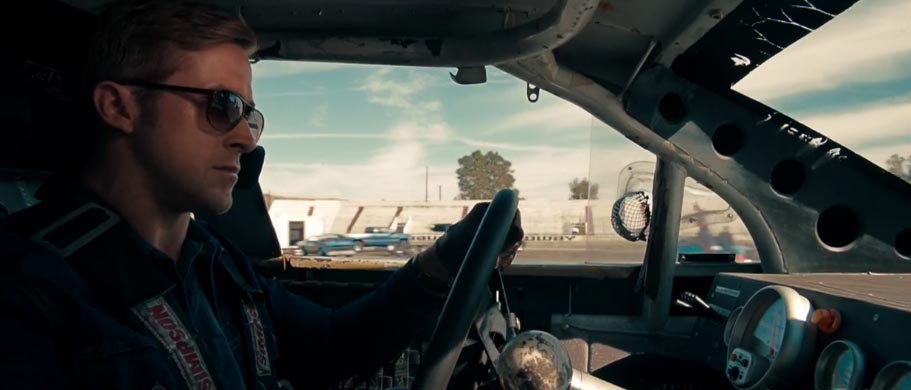 christopher funderburg, john cribbs & marcus pinn
In an annual tradition, the Pink Smoke co-founders Christopher Funderburg and John Cribbs head up every September to the Queen City for the massive Toronto International Film Festival. They see over 40 movies in the span of a week, write about their experiences for the site (here are their takes on 2009 & 2010), eat street vendor hot dogs and watch their beloved Philadelphia Eagles in ecstasy/horror (as the NFL opening kick-off weekend always coincides with TIFF.) This year, they are joined by ocassional Pink Smoke contributor Marcus Pinn, whose own work on Pinnland Empire is truly excellent. If you haven't been reading his photo essays on filmmakers like Claire Denis, Michael Haneke and Andrei Tarkovsky, you really botched it this time, wisenheimer, because those things are top notch. What follows is Pinn, Cribbs and Funderburg's collective preview for the 2011 festival and a truly startling contrast between Pinn's good-natured love of cinema and Funderburg's apparent hatred of movies not starring Jason Statham.
john cribbs:
Get out your monopoly money and maple syrup boys, it's almost time for the 36th Annual Toronto Film Festival. And once again, the festival programmers have gone above and beyond to put together an ecclectic selection of films from across the world, ranging from a documentary about Pearl Jam to a documentary about U2. Also, there's a movie about butter carving.
I don't mean to sound dismissive, but glancing over this year's schedule I got a little depressed. There's no film that sticks out like a shining beacon among the melodramas about melancholy hairdressers and variations on the theme of "urban/immigrant experience." At the last seven festivals, there was always something to really look forward to - I saw my favorite movie of the year for the last three years in Toronto - but this time I find myself hard pressed to single out the one movie I know I'm going to love.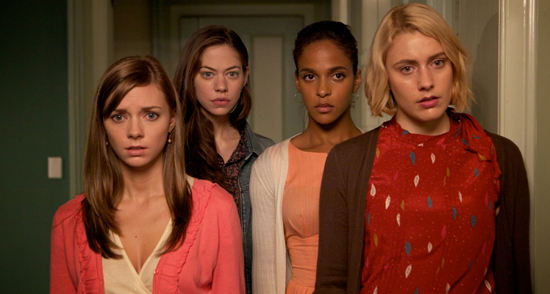 I blame certain actors for sullying movies I should be looking forward to. Sarah Polley's new film is tainted by the shitstain of Seth Rogen. Jane Fonda stars in Bruce Beresford's new film, in case I was in any danger of seeing that. Most egregious of all, the movie I should be more excited for than any other - Damsels in Distress, Whit Stillman's long-awaited follow-up to The Last Days of Disco - stars the dumpy, unappealing Greta Gerwig. I mean, it's not like Carolyn Farina, Mira Sorvino or Kate Beckinsale are compelling female leads: maybe Whit just has casting problems (although Alia Shawkat pops up in the new one - she's also in some movie called The Oranges. Pinn, are you excited?) Chris Eigeman isn't listed in the cast, is this even going to be recognizable as a Whit Stillman movie? Because the queen of the sloven and detached is not a suitable Eigeman substitute. And speaking of the Mumble Corps, I was excited to once again snub the latest Joe Swanberg-Adam Wingard hipster horror film just like I did last year with A Horrible Way to Die, but guess what? Barbara Crampton is in the movie! I'm sure it's just a cameo or something, but so the flip side of this complaint is that actors I like are tempting me to look into some crap. I had no interest in seeing Sundance darling Martha Marcy May Marlene starring the missing Olsen Twin and scruffy John Hawkes, but I love Sarah Paulson! The lovely Freida Pinto stars in Michael Winterbottom's latest, how am I supposed to avoid that? Luc Besson's new one doesn't sound like the sort of Luc Besson movie I enjoy, but how am I supposed to say no to a film with both Michelle Yeoh* and David Thewlis? Even though I strongly doubt either of them will be doing the kind of thing I love them for - kicking ass and brooding maniacally - I can get behind the idea of Yeoh winning acolades for playing the Burmese Nelson Mandela.
* It's weird how in this year's Summer Preview I said Besson should only cast Yeoh. Maybe he didn't understand that I meant he should cast her in the roles being given to Zoe Saldana... the ones where she beats dudes up.
I shouldn't let actors ruin my festival experience. In festivals past, I didn't let Mena Suvari get in the way of my seeing Stuck, or Claire Danes from keeping me out of the giant theater at the old Cumberland Cinema showing Me and Orson Welles. The real question is... do I have any interest in a movie called Deep Blue Sea with Rachel Weisz instead of smart sharks? Or one called Snows of Kilimanjaro NOT based on Hemingway? A full two hours of Roland Emmerich debunking Shakespeare instead of destroying landmarks? And am I buying the hype about a silent film from the director of the OSS 117 movies? Lord knows I love silent movies; hell, I've been known to turn the sound off for the entire duration of regular movies. I'm the only person I know who likes Mel Brooks' Silent Movie. Theoretically I can't wait for Paradise Lost 3, but happy as I am about the West Memphis Three's release I feel like they gave away the ending.
Let's break it down...
MUST-SEES:
There may not be a guaranteed classic in the bunch, but there are a handful of potentials. The surest bet is probably Crazy Horse. Fred Wiseman + nude dancing? (It's just too bad the movie isn't set in Toronto and titled Brass Rail.) The title is a little confusing since, besides Solodnz's movie Dark Horse, there's also a Neil Young documentary - I've gotten the three movies mixed up several times already trying to sort out my schedule. Another veteran filmmaker I can get behind is Ermanno Olmi, and the TIFF gods were kind enough to include an additional screening of The Cardboard Village that doesn't rub up against anything I might convince myself I'd enjoy more than a movie about a despondent priest who finds redemption aiding immigrants in North Africa.
Honestly, I think I'm most excited about Melancholia. Anti-Christ was not an overall success for me, but I do like the direction Lars Von Trier is going in. I vastly prefer his lush, over-produced, camera-centric aesthetic to those stupid movies set on empty soundstages that have some kind of political agenda. Like Anti-Christ, this will be my festival opener and it seems like the perfect choice: it's good to start the day with what's sure to be the most upsetting film. Likewise, I look forward to spending the morning of Day Two with the abused prostitutes of Bertrand Bonello's House of Tolerance.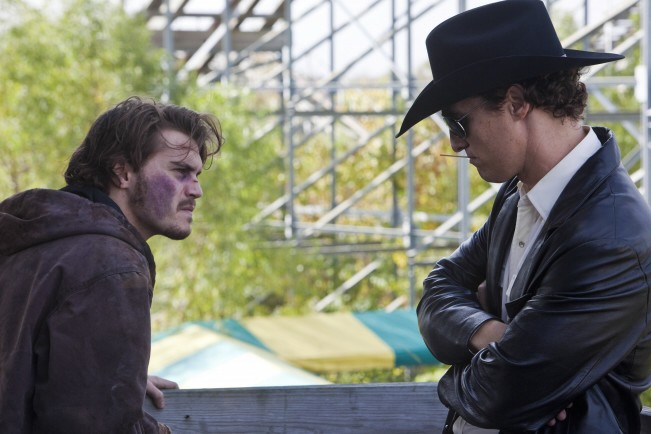 In the "rolling the dice" department, there's Killer Joe, from the winning team of William Friedkin and Tracy Letts. Unfortunately Michael Shannon's busy being in two other movies, so the cast of this one isn't anything to write home about (Matthew McConaughey, Emile Hirsch, Thomas Haden Church, Festival staple Juno Temple - they did manage to get Gina Gershon in there), but the plot sounds like it could be a good fit for Friedkin. Or not. It's genuinely hard to tell, especially since it sounds vaguely like Hirsch is up to the same kind of antics as in Alpha Dog. But since I don't expect miracles from Friedkin these days, I won't be crushed if this one falls short.
There are two from directors whose past festival entries I've sat through: one on the edge of my seat, the other kind of slouched down with my head rocking back and forth. Himizu sounds like an ideal "angry young kids" movie from Sion Sono, whose genuinely weird and fucked up Cold Fish I enjoyed last year. When we were talking about the fest the other day, Chris mentioned the odd plot of Headshot, which is about a hitman who comes out of a coma into an upside down world. Directed by Pen-ek Ratanaruang, hopefully it will work better than Nymph and have fewer shots of big trees (or, at least, turn them upside down.)
As per usual, there are a lot of actor-turned-director picks. Dark Girls, co-directed by Poughkeepsie's own Bill Duke... Paddy Considine's Tyrannosaur... uh, Madonna's movie. But the one I'm going to see is Sarah Polley's Take This Waltz. Away from Her was a promising debut, and Polley has proved to be a consistently smart and likeable actress. Back in 2005 I made my very first TIFF selection, Beowulf and Grendel, based solely on her name in the cast - and since I couldn't stomach that film long enough to get to her scenes I owe it to her to see this one. Don't even tell me what it's about, that can only deter me!
Finally, the three movies I am most looking forward to as "possibly great." They're by directors with flawless track records. To be fair, Marjane Satrapi and Vincent Paronnaud have only made one movie so far but that movie was Persepolis, and if the weirdly-named Chicken with Plums is one-tenth as great as that movie I won't be disappointed. Whit Stillman is one trilogy and thirteen years away from where we left him... casting concerns aside, I see no reason not to expect good things from Damsels in Distress. I hate the guide's description of Bobcat Goldthwait's God Bless America as "Bonnie and Clyde for the 21st Century," but I'm sure it's better than that. It stars One Crazy Summer's own Joel Murray! Chili dog, anyone? Bobcat hasn't had a misstep yet in the directing department (even his Comedy Central-produced Windy City Heat is hilarious) and this one seems like it could be his angriest, funniest masterpiece.
MUST-MISSES: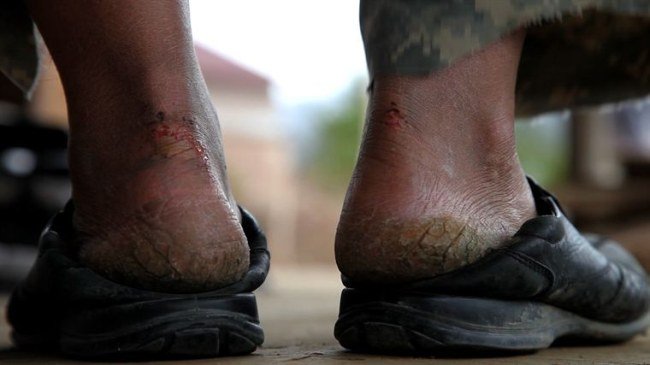 I hate Chantel Akerman more than Lars Von Trier hates Susanne Bier (hm, everything about that analogy makes me uncomfortable for some reason) so even though I'm curious how it relates to the novel, I don't plan on enacting John's Folly by seeing Almayer's Folly. The only thing less appealing to me would be having to endure the vastly overrated Kim Ki-duk talking to the camera about being too depressed to make an actual film for two hours in Arirang. Seriously, who wants to see that? Keyhole... you know, I haven't really given Guy Maddin a second chance since The Saddest Music in the World nor do I intend to at this year's festival despite the presence of Isabella Rossellini. The only screening of new movies from directors I'm indifferent about at best (Almodovar and the Dardennes) share a time slot - both will probably lose out to Once Upon a Time in Anatolia. But Alexander Payne's About Schmidt-in-Hawaii/Beau Bridges comeback vehicle The Descendants stubbornly stands alone on the third morning of the festival, challenged only by Andrea Arnold's adaptation of Wuthering Heights, which I have no interest in whatsoever. Payne is a strong contender for my own personal Least Favorite Filmmaker Ever... still, it's sometimes good to keep up with the bad in order to appreciate the good. And you can never have too much Clooney. I might see it.
Possible train wrecks that I don't think I'm going to have time for include Francis Coppola's new movie Twixt (like the candy bar?), with Val Kilmer cavorting with the ghost of Edgar Allan Poe, and Joel Schumacher's reteaming with 8MM's Nic Cage for a little home invasion hysteria in the non-Walter Hill Trespass. I'm sure I would have fun sitting through a comic con doc with Joss Whedon and Guillermo Del Toro, but can't I just watch it on tv in the hotel room? Wait, this shit's directed by Morgan Spurlock? Count me out.
THE INBETWEENERS:
The biggest disappointment this year actually isn't a missing masterpiece so much as the lack of worthwhile fodder to fill in the gaps. Because that's kind of the magic of the festival: browsing around, trying something new, giving a first time director a shot, seeing something you'd never see and probably wouldn't have a chance to see again. That's how you discover a great film like Stray Girlfriend or even a perfectly decent one like Mall Girls. But nothing this year even sounds passable. For example, the only film I even marked in the evening of the first day is the new one from the director of Bad Faith, which I saw at last year's festival... and hated!
Usually the Midnight Madness line-up can be counted on to keep my spirits up between movies. Inmates taking over an asylum, a ragtag group trying to survive in a post-apocalyptic world, drug dealers shooting it out with a SWAT team... this year would seem to have all the ingredients for a successful Midnight Madness. So why does it seem like a letdown? Possibly the lack of notable filmmakers: other than Bobcat Goldthwait, the Inside guys and the dude who directed Shark Skin Man and Peach Hip Girl, I haven't heard of most of these directors. John Carpenter's film from last year was a failure, but the excitement was fun while it lasted. God Bless America aside, am I supposed to flip out that the co-director of The Blair Witch Project is still working? I guess it's not dire - this group could just really have used Takashi Miike's remake of Hara-Kiri - and there are a couple genre movies like James Ellroy's take on the Rampart scandal and Mary Harron's schoolgirl-vampire romp The Moth Diaries that could make for watchable Midnight Madness ringers.
What about films by established filmmakers? Johnnie To's got one in there, that might be good. There's a weird-sounding horror/sci fi flick from Juan Carlos Fresnadillo, who directed the superior sequel 28 Weeks Later... promising. Demme did a doc [But it was officially produced by the Jacob Burns Film Center! My bosses Brian Ackerman and Steve Apkon are credited as producers! - christopher], but it doesn't sound like my kind of thing. Schepisi's The Eye of the Storm? I'm always tempted to see some of Schepisi's movies since Terrence Rafferty loves him so much, but this seems like the wrong one to start with. I like Forgotten Silver, but do I really want to see a documentary on Arctic dogs by the non-Peter Jackson half of that directing duo (that doesn't even throw Paul Walker into the mix?)
Finally, the fall-back in this category are movies with beautiful actresses in them. Bellucci, Huppert and Asia Argento all headline generic features by filmmakers with no reputation whatsoever. Deneuve and her daughter team up for The Beloved, which could prove to be a very sexy family film. But as the Eva Green movies I've suffered through attest, these selections always turn out to be as hollow an experience as one would expect. Most likely I'd prefer to take in a Blue Jays game with the gorgeous Paul Cooney.
THE UNOPPOSED: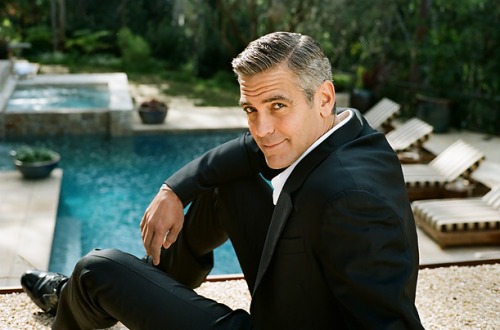 That leaves movies I end up seeing because there is literally nothing else playing at the same time. Opening day peters out pretty early, with George Clooney's The Ides of March the only notable late afternoon option. Sitting by itself like a fat kid during lunch break is Take Shelter, which reunites Michael Shannon with the director of Shotgun Stories, which was ok. I can see myself watching that. I figured I was pretty much done with Todd Solondz after sitting through Life During Wartime at the 2009 Festival - he just seems to have run out of things to say. But since other screenings of Chicken with Plums and God Bless America work better for my schedule, it pretty much stands alone the night of Day Seven. Because of that, I have no problem giving the dude another chance to betray some of the brilliance of Welcome to the Dollhouse (although the plot description makes me wonder whether Todd Solondz has been reading Chris Ware comics? Hm...)
CONFLICTS:
The most frustrating aspect of the festival: movies you want to see that only play at the same time. Himizu comes up against Crazy Horse and Take This Waltz, my chances of seeing that are fairly fucking grim. Some other notable cock-blockers...
Restless vs. The Turin House vs. We Need to Talk About Kevin
It's appropriate that Van Sant, who already made an exceptional Columbine-based film, is going up against Lynn Ramsey's We Need to Talk About Kevin. I'm not a fan of Ramsey's - Morvern Callar in particular I think is really overrated - but the word of mouth on Kevin makes it seem like something I'd be into. Whereas Van Sant's Restless... yikes. Pinn and I have already discussed how terrible the preview looks, and nothing I've heard since has changed my mind. Cutesy pixie chick prancing around trying to cheer up some dopey kid who's obsessed with dying? Is this a rejected Cameron Crowe project? And to make things worse, she's dying of an adorable brain tumor. Also the guy befriends the ghost of a Kamikaze pilot - they play Battleship together. God, everything about it sounds horrendous. If you left it at "Ramsay vs Van Sant," it would be no contest. But upon examination, I think We Need to Talk About Kevin takes it (it also starts later, so if Melancholia passes the 2 hour mark I have a better chance of making that one.)
The Turin House was never a serious contender in this three film battle royale. Going straight from a Lars von Trier movie to a Bela Tarr?? I can't picture me doing that.
Werner Herzog vs. Mia Hansen-Løve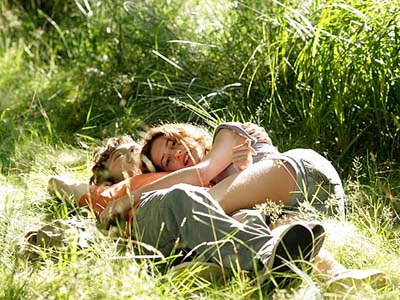 Who wins this match-up: the seasoned maestro who's been lacking of late or the promising but unproven three-time director? The premise of Herzog's Into the Abyss is intruiging, but so was My Son My Son What Have Ye Done, hands down the most disappointing film I've ever seen at TIFF. It also sounds like Herzog is encroaching on Errol Morris territory a little, and it's definitely going to pale in comparison to Paradise Lost 3. I really liked Tout est pardonné. I saw Father of My Children at the 2009 Festival and although it didn't blow me away, it's grown on me a little. I dunno, I'm kind of tempting to not just automatically give myself over to Werner on this one...probably going to make my final decision on the day itself. [why didn't anyone tell me this stars the truly striking Lola Creton from Bluebeard? Now, I'm conflicted - christopher]
Drive vs. A Dangerous Method
I know you boys have already seen Drive so if you have any conflicted feelings about A Dangerous Method they're not the same as mine. No matter how sketchy it looks, how am I going to miss my first David Cronenberg film in Canada? Even though I hate A History of Violence, it's not like I'm in danger of not seeing every movie directed by David Cronenberg. What it comes down to is how difficult it will be to see these movies post-festival, and since both have release dates I'm going to have to figure out which one will likely play closest to me, etc. And if I'm going to be forced to sit through one Ryan Gosling movie (Ides of March), I should opt out of a second. The more I mull it over, I think Dangerous Method's definitely got this one.
Whit Stillman vs. The Philadelphia Eagles
I predict a blow-out, with the Eagles scoring on the first play followed by a battered, unconscious Whit Stillman being led off the field on a stretcher and resulting in a forfeit. Seriously tho, Damsels only plays once during the festival, and 45 minutes before the end credits roll the Birds take the field in St. Louis to try and prove that the O-line is not as tragically lacking as it has appeared in the pre-season. It's unfortunate, but Stillman's film is the one I can't skip out on. So for the first time since getting back into football full time five years ago, I'll miss an Eagles opening season kick-off...but hopefully I'll catch most of the game once the movie's over, and hopefully I won't have to watch it at Hooters again.
The Bellucci movie also plays during this - what are you going to do, Funderburg??
I'd also like to see McNabb debt for Minnesota... that game's up against two Midnight Madness movies, a French cop-trying-to-save-kidnapped son thriller and the one from the Blair Witch guy. We'll cross that bridge when we come to it.
ALPS vs. Livid
Inside is good, Dogtooth is great - both could be potential one-hit wonders. I'm nervous that the preceding film will be cheapened by a flawed follow-up. So which to choose? Horror movies don't typically have a problem getting distributed (just don't ask 50/50 director Jonathan Levine why nobody in North America has seen All the Boys Love Mandy Lane since the 2006 Festival), and based on that I'm gonna have to go with ALPS.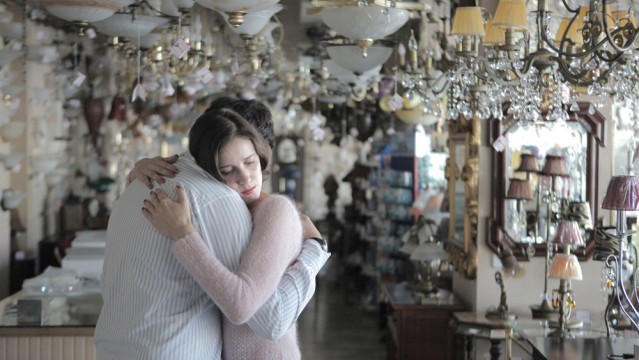 GUILT:
TIFF makes me feel guilty as hell, not just over the movies I pass up to watch football but the opportunities to broaden my movie horizon that I don't take advantage of. I'd like to see this year's entries by directors I'm familiar with but whose filmography I haven't visited extensively, like Aki Kaurismaki and Nanni Moretti. However, last time I tried to belatedly catch up with a revered international filmmaker at the festival, it resulted in seeing Manoel de Oliveira's excruciating Eccentricities of a Blonde-Haired Girl and the most interminable 63 minutes I've ever spent in front of a movie screen. So maybe that's not a good option after all.
There's a new Kore-eda movie, and I'm seriously thinking about skipping it. Just the thought feels like a Crime Against Cinema, since Still Walking was such a homerun and a great experience a few years ago. But while his last one, Air Doll, was hardly terrible, it was pretty underwhelming by comparison. And I Wish (which is up against Sarah Polley's movie) sounds like the Kore-eda I'm not a big fan of: the whimsical, sentimental fantasist of After Life and Air Doll as opposed to the funny realist of Nobody Knows and Still Walking. I could be wrong, and maybe I'll end up seeing it. But I'm not leaning in that direction.
Well gentlemen, I feel like I've been going on forever without saying much of anything. What are your thoughts?
christopher funderburg:
Well, John, I'm just going to briefly say that my thoughts are nearly identical to yours and I know Pinn has different tastes from us, so I'm going to let him chime in before I offer my perspective on the festival...
<<Previous Page 1 2 3 Next Page>>
home about contact us featured writings years in review film productions
All rights reserved The Pink Smoke © 2011